Gerstner Highlights
Sale - Special Offers

Save on 1st Class USA products. Plus, find select new and popular products that are back

View Products

Made in USA Products

View Products

Combination Sets

Increase your storage with a 2 or 3-piece Combination Set.

View Products

Second Class Gerstner USA

Save up to 40% on 2nd Class USA products. NOTE: Second class chests, often referred to

View Products

Jewelry Chests & Other

View Products

Roller Cabinets

View Products

Sportsman & Collector

View Products

Restoration Supplies

Do you have an older Gerstner that needs a new lock, key, handle, label, corner,

View Products

Engineered Products & Services

Gerstner & Sons is known for building "The Finest Tool Chests built in America".  Gerstner

View Products

Accessories

Great additions, specialty products, restoration aids and Gerstner apparel.

View Products

Gerstner Owners Club

Benefits of Membership The Gerstner Owners Club is an ever-expanding, nationwide network of Gerstner fans across

View Products

New Releases

View Products

Gerstner International

Gerstner International products are imported products made for Gerstner & Sons. Second Class Gerstner International products

View Products

Special Edition

Special Edition chests are unique designs that can vary from the traditional look of Gerstner

View Products

Custom Restoration

View Products
Gerstner Information
Frequently Asked Questions

Here are some answers to common questions that we receive. For other questions, call us

View Products

Company History

The History of H. Gerstner & Sons, Inc. The History of an American Legend 1884 was a

View Products

Custom Product Examples

Whether your custom needs are for one piece, one hundred pieces, or one thousand pieces,

View Products

Tradition of Excellence

When you purchase a Gerstner, you make an investment. You invest in the prized collection,

View Products
Our customers are saying…
Simply WOW… I saw this site and fell off my chair. Your wood chests/boxes are some of the best I've run across.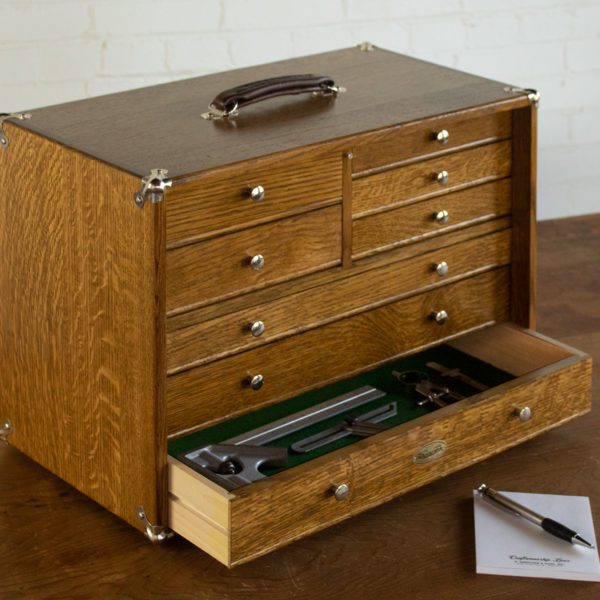 ★★★★★
~ Martha Flick
02/09/2016
Owners Club Membership
Benefits of Membership
Association with a nationwide network of owners of Gerstner® Chests
Early notification of new Gerstner designs and proposed products
By invitation only design contests with prizes and awards
Preferential quick turn-around on keys and parts orders
Members Only discounts on all Gerstner products, parts, accessories and repairs – please note we are unable to divulge Owners Club pricing to non-members.
Owners Club Day a private event at the Gerstner Factory for current Owners Club Members, featuring factory tours, seminars, lunch on the grill and other events.