Description
In the early 1900s, Dayton, Ohio, was a hotbed of inventors and entrepreneurs. While Wilbur and Orville Wright were inventing, building and flying the world's first successful motor-operated airplane, Harry Gerstner was developing his first tool chests and founding H. Gerstner & Sons. The entrepreneurs' lives intersected when Orville Wright carried his own Gerstner 41A chest filled with many of his favorite tools.
Orville Wright's Gerstner 41A chest is now displayed in a museum—but with the historically inspired 1805 Orville Chest, you'll get museum-like craftsmanship along with functionality and portability. The 1805 Orville Chest stays true to style and maintains the original purpose of the piece.
Those purchasing an 1805 Orville Chest will also receive:
· An orange "No. 41 Sold Here" metal sign
· A bottle of Gerstner Finish Restorer and Preserver
· A free 1-year Owners Club membership or extension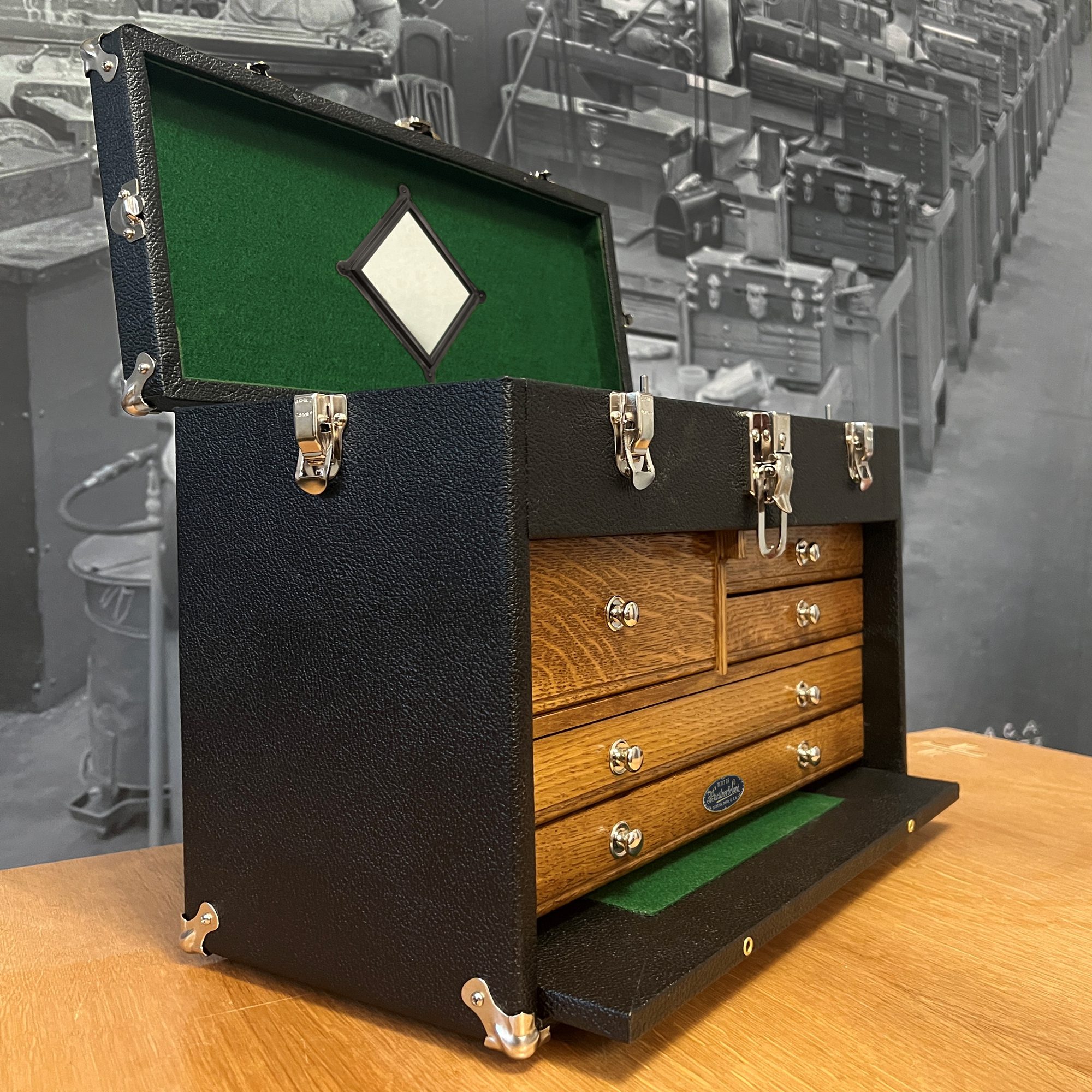 A Limited Run Chest inspired by Orville Wright's very own Gerstner 41A, which is on display at Dayton History's Carillion Museum.